REAL ESTATE IN FRANKLIN NC - THE TRUTH ABOUT JOHN BECKER-BALD HEAD
A lot of things can be said about this "Bald Head the Realtor" character. He can be seen in prison and church on Sundays, wearing risque bras for breast cancer research, playing drums in rock n' roll bands locally, and helping people buy and sell real estate. The best words about this man are uttered by others who have delt with him personally.

Testimonials:
"My husband and I started looking in February, 2009 for a vacation home in the Franklin, NC area and purchased a home in July. By luck the first realtor
"My husband and I started looking in February, 2009 for a vacation home in the Franklin, NC area and purchased a home in July. By luck the first realtor we spoke with was John Becker with Exit Realty. One visit with John (aka Baldhead the Realtor) convinced us that he was the person we would put our trust in to help us find the home we wanted at a price we could afford. John was very patient with us (mostly me) as we looked at many houses in the area and actually ended up buying one of the first ones he showed us. He always made time to fit our schedule. I saw a plaque somewhere that said "If you are lucky enough to be in the mountains, you are lucky enough". I thought this was great and sincerely feel that "If you are lucky enough to have John Becker as your realtor, you are lucky enough!" We feel very blessed to have John as our realtor and as our friend. Bob & Carol Allen "
Bob & Carol Allen

Thu Aug 13
""I am a self employed business owner of more than 20 years. I have known John to be a reliable, flexible and well informed real estate representative. He has innovative ideas and is a source of great encouragement to me in many of my endeavors. He has an impressive track record in promoting his clients through advertising and the use of technology. He is ALWAYS looking for opprortunity.""
Stephanie Campbell

Fri Jul 10
""John is an energetic delightful forward thinking professional. He is always willing to lend a hand, advice or just listen as the situation dictates. His insight is right on target. Hiring an Agent to help you find a home is confusing, John will tell you straight and do the heavy lifting required to get the job done - he is the win-win negotiator.""
Robin Harpe

Mon Apr 20
""John is a seasoned professional. He is extremely knowledgable about the real estate market and helpful without being pushy. I highly recommend him." May 31, 2009"
Ellen Strader

Sun May 31
"John Becker has done a great job communicating via internet, email, advertising etc. He went far beyond the call of duty to assist our family in purchasing our dream home in Franklin, NC. I would recommend John to anyone who needs a great agent to help them in Franklin, NC"
Dorothy Wynens

Wed May 13
""I worked with John during the pioneering of some innovative technology in a highly competitive environment. Throughout this time John demonstrated a refreshingly positive attitude, which combined with his diligence and professionalism put us in a better position to achieve our goals. As a person I found John to be uniquely motivated by a strong sense of faith and integrity. After many years since working with John, I still consider it an honor to know him as a man, and am grateful for his friendship. John's example of integrity continues to motivate me today!""
Jeff Carano

Sun Apr 12
""I have had the pleasure to work with John in a couple of real estate transactions. While the market has been slow due to economic conditions, John has showed that he will do activities "outside of the box" in order to make a deal happen. I have also witnessed John's integrity as he has demonstrated extremely ethical business practices. I would recommend John for any real estate transaction." April 11, 2009 Top qualities: Personable , On Time , High Integrity Chris Southerland hired John as a Real Estate Agent in 2009"
Chris Southerland

Sat Apr 11



""John offers a wealth of sound business and real estate advice. He constantly strives to stay connected and keep his listings in the public eye." March 31, 2009 Holly Cabe , Realtor , EXIT Realty Lakes and Mountains worked directly with John at Exit Smokey Mountain Realty"
Holly Cabe

Sat Apr 11



""John was able to locate our home in precisely the area we were interested in. HE negotiated the price and was able to secure good value for the money. He's very personable which is why I think he was able to put this deal together. As a bonus, he speaks Spanish." March 11, 2009 Top qualities: Great Results , Personable , Creative Jeff Becker hired John as a Real Estate Agent in 2006"
Jeff Becker

Sat Apr 11



""John Becker is an exceptional individual who is dedicated to serving others in very unque and special ways. He will go additional miles to make sure the customer is served properly. In my personal experience as a business excecutive in my family company I've filtered through many personnel over the years and can recognize John as a person of dignity and good business ethics that are well recognized and an attribute to his excellence in all of his endeavors. He is a rare exception and I personally recommend John with great honor. George Dosal Vice-President Dosal Tobacco Corporation" March 11, 2009 George Dosal , Vice President , Dosal Tobacco Corp."
George Dosal

Sat Apr 11



""John is a trustworthy, energetic, person who always puts his customers first. A true gentleman. I'm happy to have gotten to know him through working together. I highly reccomend John." March 13, 2009 Kent Aberle , Sales/ Customer Service/ Online sales , Atlanta Pro Percussion"
Kent Aberle

Sat Apr 11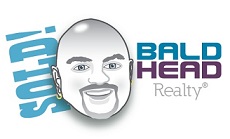 Macon County NC Real Estate with Specialty in Franklin & Otto
"Offering Solutions to My Clients"
Your gateway to Paradise in the Smokey Mountains of Franklin, NC. John Becker / Bald Head, provides a superior level of informed, professional real estate service to Buyers and Sellers. You can obtain any information you require in order to make an informed purchase regarding Franklin NC Homes for Sale and Otto NC Properties for Sale with John Becker at Bald Head Realty. Call 828-506-3719
"My Dream Is To Help You Move Into Yours"