Welcome to the Little Tennessee River Greenway
The Greenway is a public/private collaboration between Macon County, the Town of Franklin, North Carolina Parks & Recreation Trust Fund, NC Clean Water Trust Fund, Friends of the Greenway, many citizens and organizations in Macon County.
The Little Tennessee Rive
r Greenway is one of more than a thousand such trails snaking their way across America turning old canals, abandoned rail beds and forgotten riverbanks into green recreational corridors.
The Greenway represents a voluntary local strategy to preserve scenic, natural, historic, cultural and recreational resources and promotes increased public access to the Little
Tennessee River through the creation of riverside parks and trails.
Scroll through our site and discover what the Greenway has to offer, how you can participate, and other information on this beautiful area of Western North Carolina
VOLUNTEERS NEEDED! (See special page) Time and Place for MEETING Announcement!

MORE INFORMATION ON THE GREENWAY HERE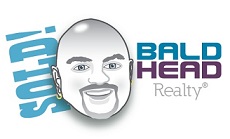 Macon County NC Real Estate with Specialty in Franklin & Otto
"Offering Solutions to My Clients"
Your gateway to Paradise in the Smokey Mountains of Franklin, NC. John Becker / Bald Head, provides a superior level of informed, professional real estate service to Buyers and Sellers. You can obtain any information you require in order to make an informed purchase regarding Franklin NC Homes for Sale and Otto NC Properties for Sale with John Becker at Bald Head Realty. Call 828-506-3719
"My Dream Is To Help You Move Into Yours"