How do you take your magazines- tablet or paper?
Sometimes nothing beats paper and ink. They keep pushing me to cancel my subscriptions and just read my newspaper and magazines on my tablet. I consider myself to be pretty "tech-savvy"... but sometimes you just need old-fashioned paper in hand! If that's your style... come by my office and grab a copy of the Real Estate Buyer's Guide. You'll find hundreds of home and land listings available in the Franklin and Otto NC area with photos in full color. Get your pen and start circling!
Once you've narrowed down your choices, just hop onto my website, www.baldheadtherealtor.com, and plug in the MLS numbers you've chosen.

You'll be able to view all the property photos, virtual tours, pricing and home details... all absolutely FREE with NO SIGN UP required!
We want to make your mountain home search as easy as possible. Anything else we can do to help? You've got it! Just give me a call at 828-506-3719 and tell me how I can help YOU find your mountain dream property!
And while you're here, be sure to take advantage of my 10% off at Lowe's coupon offer! Just click the image below, fill out the form, and we'll have your coupon sent to you PRONTO! It's my way of saying "thanks for your business"!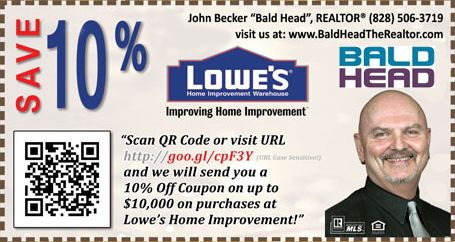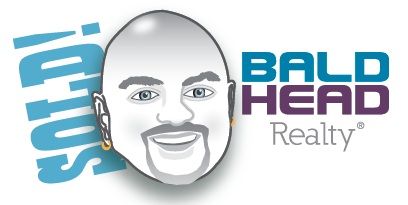 Macon County NC Real Estate with Specialty in Franklin & Otto
"Offering Solutions to My Clients"
Your gateway to Paradise in the Smokey Mountains of Franklin, NC. John Becker / Bald Head, provides a superior level of informed, professional real estate service to Buyers and Sellers. You can obtain any information you require in order to make an informed purchase regarding Franklin NC Homes for Sale and Franklin NC Properties for Sale with John Becker at Bald Head Realty. Call 828-506-3719.
"My Dream is to Help You Move into Yours!"