I'm so excited about "FALL" beginning in Franklin NC right now! We are starting to see the colors in the leaves, chill in the air, and the squirrels gathering up for winter! We've been very busy here at EXIT Smokey Mountain Realty and I trust that you have been busy as well! I've got a new listing I want to share with you.. It's 926 John Teague Rd. Franklin NC, close to town… 4 bedroom, 3 bath, IN-LAW quarters, fenced yard, level… and OUTRAGEOUS LONG RANGE MOUNTAIN VIEWS for only $147K… Check it out SEE THE VIDEO HERE

This is a wonderful family home in Franklin NC! Outrageous long range mountain views, level and fenced yard, paved to the door, close to town.. In-Law suite down below! Huge covered deck, hardwood floors.. This home has a fantastic lower level with both inside and outside access! Wood buring fireplace, central Heat/AC and more.. Paved to the door multiple driveways. Whole house fan! Lower level is stubbed for a woodstove installation!
BaldHeadBlog: 926 John Teague Rd. Franklin NC
ActiveRainBlog: 926 John Teague Rd. Franklin NC
RealTownBlog: 926 John Teague Rd. Franklin NC
TruliaBlog: 926 John Teague Rd. Franklin NC
AGreaterTownBlog: 926 John Teague Rd. Franklin NC
BrokerAgentSocialBlog: 926 John Teague Rd. Franklin NC
WordPressBlog: 926 John Teague Rd. Franklin NC
RealEstateGlobalNetworkBlog: 926 John Teague Rd. Franklin NC

Sep 10, 2011
John Becker was fantastic as our realtor. He helped us look at houses for over 2 years before we finally found the house we wanted and helped us navigate the short sale and foreclosure process perfectly. At all times he was professional, honest, and responsive. Thank you John and we look forward to having you as our realtor in the future. Thanks Chip & Mary Ann Godwin
SEE HUNDREDS MORE LISTINGS IN FRANKLIN NC HERE

Would you like to know more about the FRANKLIN NC - OTTO NC AREA? GO HERE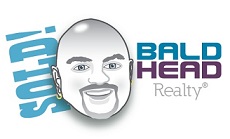 Macon County NC Real Estate with Specialty in Franklin & Otto
"Offering Solutions to My Clients"
Your gateway to Paradise in the Smokey Mountains of Franklin, NC. John Becker / Bald Head, provides a superior level of informed, professional real estate service to Buyers and Sellers. You can obtain any information you require in order to make an informed purchase regarding Franklin NC Homes for Sale and Otto NC Properties for Sale with John Becker at Bald Head Realty. Call 828-506-3719
"My Dream Is To Help You Move Into Yours"