36-38 Mountain Hollow Road Franklin NC Real Estate
Cedar log cabin, duplex, with creekfront property (1/2 acre). More land is available. There is a greatroom with kitchen, bedroom and bath on each side of the cabin with an interior adjoining door. Previously used as vacation rentals. Beautiful area in Otto, NC just 1/4 mile from USFS with many hiking trails and waterfalls to walk to. Lots of deer roam through the property. What fun you'll have sitting on the deck and listening to the bubbling Coweeta Creek pass by. Very quiet and nice are. Buy one or buy BOTH CABINS for a total of 4 units! Cabins are furnished.
Want to know more about the Franklin and Otto NC area? Click here!
FOR MORE PHOTOS AND INFORMATION ON THIS PROPERTY JUST CLICK HERE!
FIND MORE GREAT PROPERTIES IN THE FRANKLIN AND OTTO NC AREA HERE!
When we began our search for a seasonal home in Franklin NC, we were drawn to the website of Mr. John (Bald Head) Becker. The website is outstanding and allowed us to view many homes without actually visiting the property. Once we settled on a site, Mr. Becker promptly met us at the home and provided all the information needed to make a decision. John kept us updated throughout the process and was available by phone 24/7 to answer any question we had. John Becker has a high energy level, is motivated and worked enthusiastically to assist us with our purchase. He is a pro in the real estate industry and it was a true pleasure to get to know and work with him. I recommend John (Bald Head) Becker to anyone who has an interest in buying or selling real estate. -Bob & Joann Johns Dec. 14, 2011
JohnBecker Blog: Mountain Hollow Road Franklin NC
BaldHead Blog: Mountain Hollow Road Franklin NC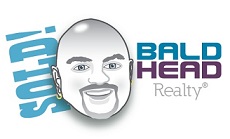 Macon County NC Real Estate with Specialty in Franklin & Otto
"Offering Solutions to My Clients"
Your gateway to Paradise in the Smokey Mountains of Franklin, NC. John Becker / Bald Head, provides a superior level of informed, professional real estate service to Buyers and Sellers. You can obtain any information you require in order to make an informed purchase regarding Franklin NC Homes for Sale and Otto NC Properties for Sale with John Becker at Bald Head Realty. Call 828-506-3719
"My Dream Is To Help You Move Into Yours"