Lake Sequoyah Home for Sale in Highlands NC!
Welcome to the home of your dreams! This lovely cottage is located right on Lake Sequoyah in beautiful Highlands NC... a truly unique and rare property. Two bedrooms, two full baths... a huge living room and lake view room, nice deck and MORE! SEE THE VIDEO HERE!
View more photos, information and pricing on this home HERE!
Yes, this is your view! Fish, kayak, boat... there's so much to do here! You'll actually feel like you're on a boat from the large back deck! This is a dream...
The living room is just gorgeous with hardwood floors, rocked fireplace accent and vaulted beamed ceilings... this is CABIN LIFE! There's a big picture window overlooking the lake...
The "Lake View Room" is certain to be the center of activity for all the friends and family... a full wall of windows show off that amazing Lake Sequoyah view!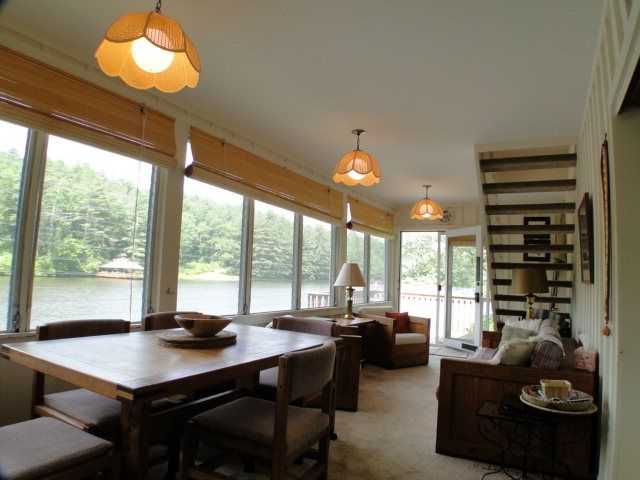 There are two large bedrooms in the home, one boasts an old stone fireplace for ambiance and the other has it's own bathroom...
Call me for more info or to view this home in person! 828-506-3719
View more photos, information and pricing on this home HERE!
View more great homes in Macon County NC HERE!
June 2012
John aka Bald Head listed and sold my property in a timely and professional manner. At least three offers were made within weeks of the listing. Through the entire process he was personable, polite and prompt in all communications. His knowledge and response to those matters involving the sale was most outstanding. The entire process was completed via fax and e-mail and phone. Even though there was no face to face communication, there was an assurance that things were proceeding in a clear and orderly fashion. Not enough can be said about John's skills and ability. Sorta wish we could do it again. I would recommend him to any seller or buyer. He is a "stand up" guy.
-Larry Brown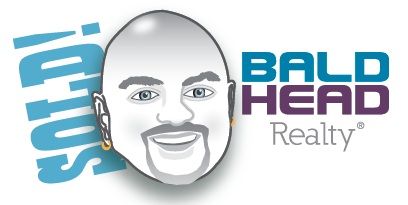 Macon County NC Real Estate with Specialty in Franklin & Otto
"Offering Solutions to My Clients"
Your gateway to Paradise in the Smokey Mountains of Franklin, NC. John Becker / Bald Head, provides a superior level of informed, professional real estate service to Buyers and Sellers. You can obtain any information you require in order to make an informed purchase regarding Franklin NC Homes for Sale and Franklin NC Properties for Sale with John Becker at Bald Head Realty. Call 828-506-3719.
"My Dream is to Help You Move into Yours!"